VPN ROUTER
A good VPN Router  be able to work with VPNs without too much trouble – and ideally the best VPN routers will have an easy-to-use interface for enabling VPNs.   Some VPN routers will have apps you can install to enable a VPN. Others may allow you to install new firmware, such as DD-WRT, which can then be used with a VPN. The VPN Router below allows you to have a VPN and all of your devices will be covered by the VPN as the Router will show a masked IP on the internet. Your entire house including Cellphones, computers and tablets will be behind the VPN. This is an awesome idea and workrs great. Take a look at the different models and specs. These Routers are great for running Kodi on your devices.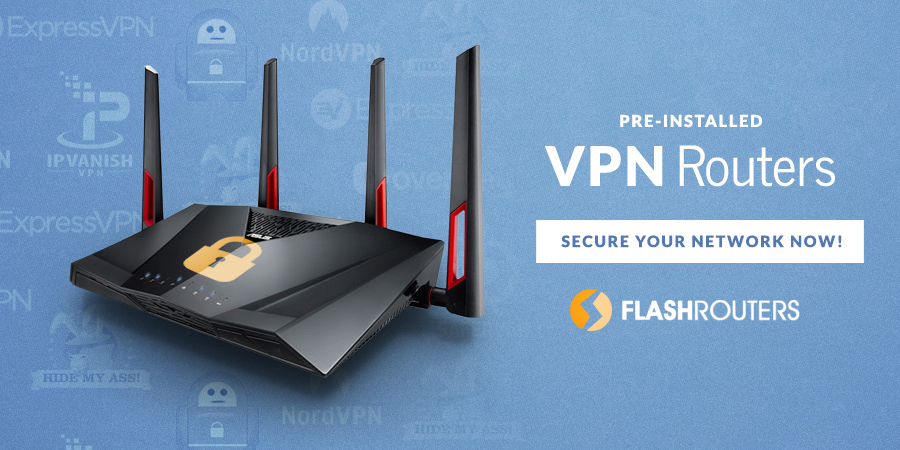 THis Router supports Ipvanish VPN. Get yours here: https://www.ipvanish.com/?a_bid=48f95966&a_aid=559b2ebabc791

Benefits of Open Source Firmware
Your average router's stock firmware is unreliable, functionally limited, and likely full of dangerous vulnerabilities that can put your entire online experience at risk. In fact, manufacturers will often not even bother to patch routers with serious security holes, especially if the device is a few year's old. This leaves devices defenseless, out in the world, completely exposed to potential hackers and prying eyes looking for network security weaknesses to exploit.
That's why running a router on open source firmware – AKA custom firmware, alternative firmware, or after-market firmware – is such a necessity in this day and age. Not only are these networking devices made safer, but open source firmware also creates the opportunity to enjoy a wealth of advanced features that create a more adaptable and versatile home or office network. The open source commmunity provides network protection and a longer shelf-life for the device that is responsible for protecting all your devices, internet, and personal data.
Imagine improved and increased network stability (no more reboots), advanced bandwidth, wireless signal controls, and more. With an open source upgrade, there's no need to imagine it anymore. Your home or small office network will be as healthy as any you've ever experienced.